The club's email address is:
reflexphotoclub@gmail.com
The Reflex Photographic Club is based in Gillingham, Medway, North Kent.
The object of the club is to encourage the study and practice of photography by means of meetings, lectures, competitions and any other method that is deemed suitable.
Members range from the experienced with impressive letters after their names to beginners who are encouraged at every stage to enter and take part in all the club activities.
Membership is open to any person over the age of 18 years interested in photography and the activities of the club. (Applicant under the age of 18 may join provided they are accompanied to club meetings or other activities by a parent or guardian who is a full member of the club.)
---
Members will shortly be able to download a handbook from the club's website. It will contain:
The season's programme,
Details of committee members,
Competition details and rules,
The club constitution and management rules,
And some other stuff.
Members are encouraged to visit the site on a regular basis to see what is going on and find out more and more about us and the activities of the club. Feedback is essential to the committee to help us plan according to your wishes as much as possible. Feel free to contact us or email. The club has an email address which reach most of our committee.
Overview of club activities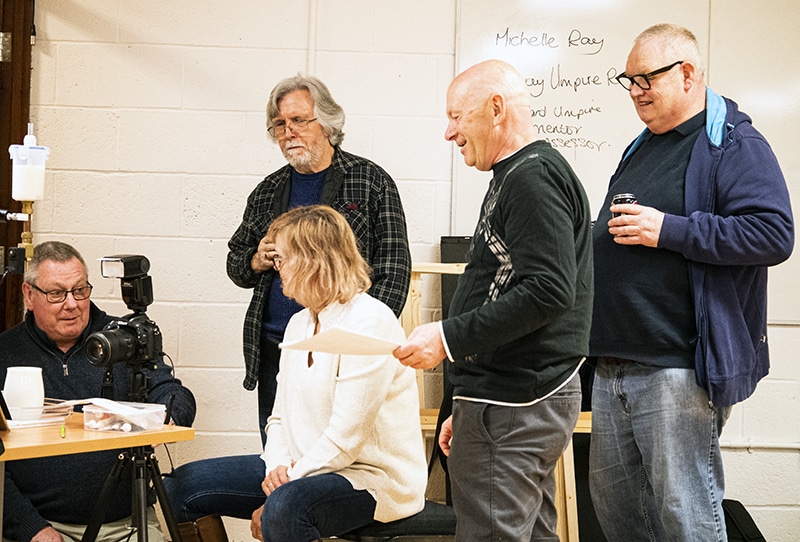 Throughout the year a number of competitions are held – some for prints and some for digitally projected images (using the clubs own digital projector).
Members are entitled to enter up to four images in each competition. Judging normally takes place on the evening of the competition and the winner, second and third place announced at the end of the session.
Images that score 18 or more points in an internal club competition are eligible for selection to represent the club in one of the various inter-club competitions we also take part in during a season.
The programme includes several lectures each year – some by senior club members, others by external experts in their field.
We are sure that the competitions, lectures and the other activities arranged during a season will provide you with many opportunities to improve your photographic skills, get new ideas and make new friends.
If you wish to find out more, please do not hesitate to come along to a club meeting for a chat, or contact one of the committee members listed at the top right of this page.
We hope to see you at a club meeting soon.